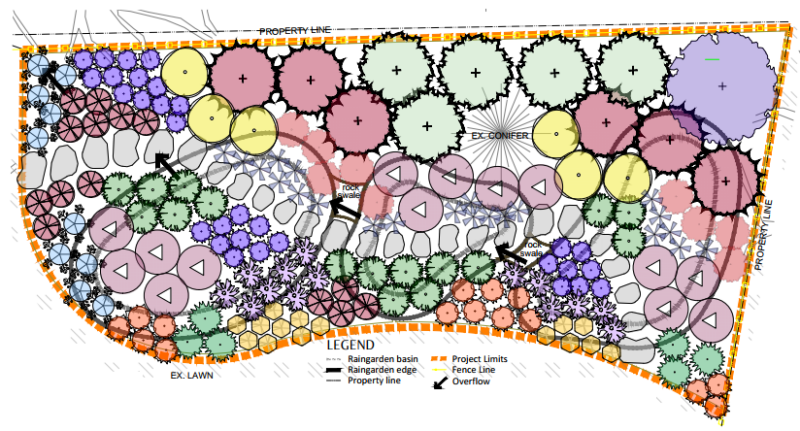 Our ecologically-centered design services are available to help you create a resilient landscape. We start all of our designs with an onsite consultation with one of our qualified designers to better understand and personalize your design needs. Our staff includes trained landscape designers and landscape architects experienced in creating a design that fits your ecological, aesthetic and maintenance goals. We provide design services for everything from a small rain garden that infiltrates runoff from your roof to larger commercial projects with multiple funding partners.
The first step for design projects is a consultation.
Sign up for one here!
Design services we provide include: