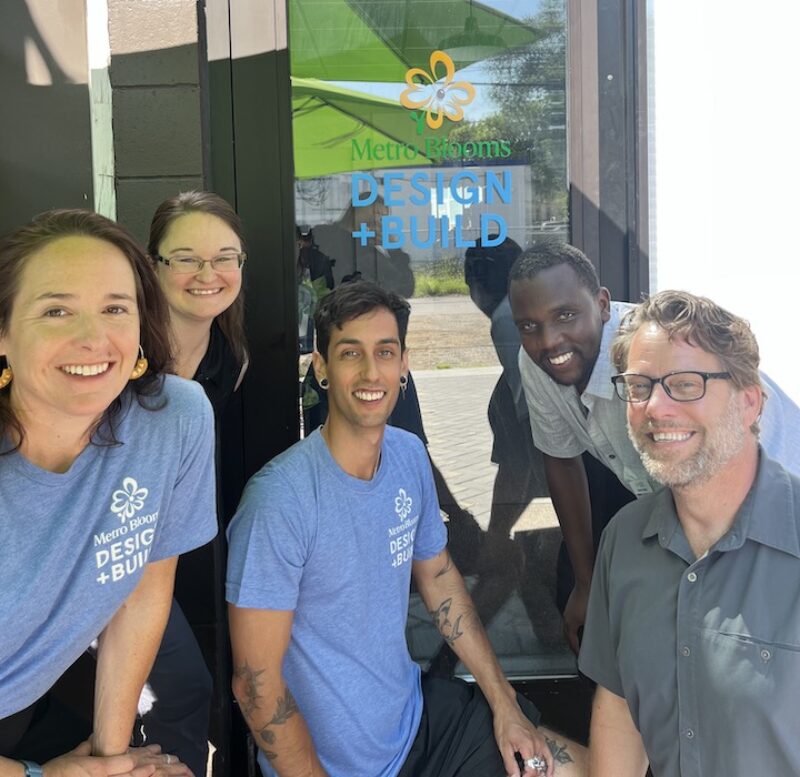 Do you want to make changes in your yard? We can help you get started. Our staff is highly experienced in earth-friendly practices that make your yard more resilient. We are experts in native plants, turf alternatives, pollinator habitat and clean-water projects including raingardens, permeable pavement and runoff conveyance. A consultation is an hour long. It doesn't include design work, but if you'd like, for an additional fee we can follow up with a design or other plan.
Please note that we don't offer general lawn care services. Also, if you're interested in bee/pollinator lawns, our designers can provide DIY information about installing them, but we don't install them ourselves.
Si desea programar una consulta en español, contáctenos aquí.
What We Offer During a Consultation
General onsite consultation. Our designer walks your property with you, answering questions and brainstorming ideas. Required if you already know you'd like us to do a design. Property must be within a half-hour drive of our office in South Minneapolis. $150* A consultation doesn't include follow-up design work or plans — but we'd be happy to provide that at an additional cost.
General virtual consultation, via Zoom.  Meet our designer online using mapping technology, your photos and online drawing tools. Best option for people who live too far from us to have an onsite consultation. Also works well for folks planning DIY projects or who have questions about their yard but don't want to follow up with a design. $85
Onsite consultation for maintenance.  We walk your property with you and you learn resilient yard maintenance. This is a great fit if you'd like guidance on more earth-friendly care using fewer chemical inputs. Property must be within a half-hour drive of our office in S. Minneapolis. $150*  If you are interested in maintenance for a larger property — commercial, multi-residential, institutional — please check our Landcare + Maintenance page.
*$10 from each in-person consultation will go into a scholarship fund for people who request help paying for a consultation. Learn more here.
If you decide to have us do a landscape installation, the consultation fee will be deducted from the project cost.
Scheduling Update:
Our installation schedule is full for the 2023 season. We are scheduling fall consultations until Nov. 17, and will stop after that until spring. We'll be doing design work over the fall and winter, with installation starting in spring.
What happens after a consult? If you're interested, we can follow up with a garden design, comprehensive landscape plan, or stormwater plan. Find more information about our design services here.
Let us help you make your yard more beautiful, functional and resilient. 
DIY Online Learning Series and Workshops
Are you interested in learning more about resilient practices that you can put in yourself? Our free, self-paced, online learning series is for you. We also offer live virtual workshops, at a small cost. These are both offered through our Blue Thumb education program.