TEST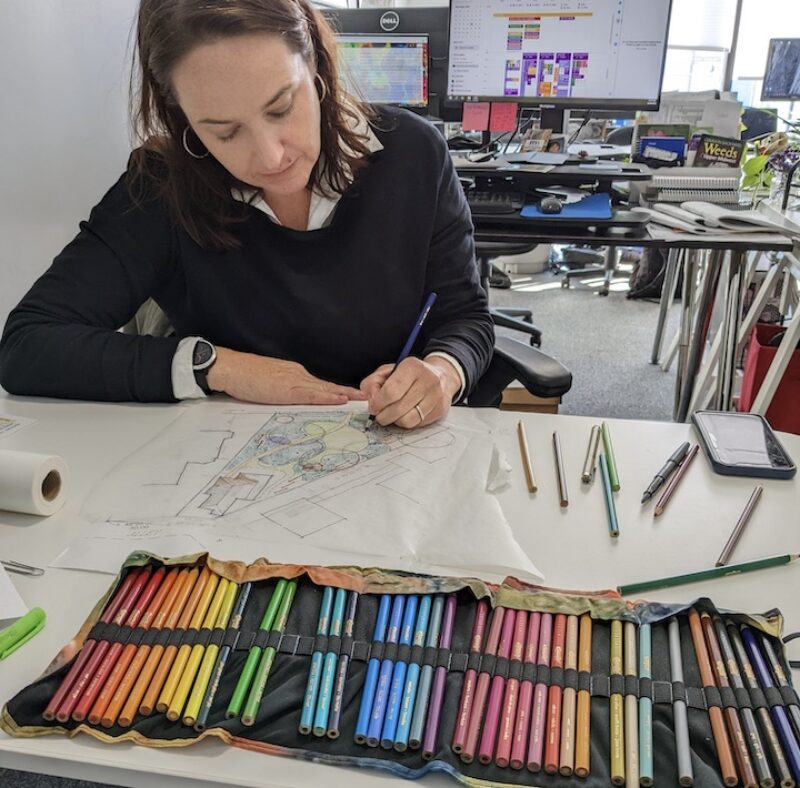 Our landscape architects and designers would love to help you create a more beautiful and environmentally functional landscape. Do you want to attract more pollinators? Solve stormwater problems on your property? Replace your lawn with turf that is more resilient and requires less maintenance?  We can design smaller-scale projects like a backyard rain garden or native planting. We also have deep experience with large landscape designs involving multiple partners — including multi-unit residential complexes, church yards, and commercial and public property — and we can help eligible partners write grants for this work.
Click the boxes to see examples of our design work.
Below, see one of our landscape designers create a design.
If you would like us to create a design for you, the process starts with an onsite consultation.